Acme Phone Leads Scam Alert Review
by Zac
(Site Administrator)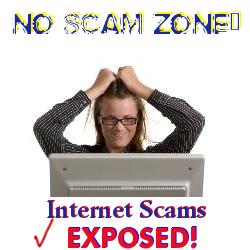 Acme Phone Leads
Acme Phone Leads Scam Alert Review, can't give it a thumbs up, too many red flags folks.


After an in depth look at the inside members area and interacting with the owner and other members, I would highly caution anyone getting involved or giving them one dime of your hard earned money.
Here's what I want to address first with my scam review of
Acme Phone Leads
.


Who is the owner and what is his/her track record.


Does the opportunity reveal all relevant information to prospects.


Does the cost verses income opportunity create value.


Are there reputable members succeeding with the program


Is there proof of income generated by other members.


Does the company promote an atmosphere of transparency and integrity.


Are there better alternatives and is this a substandard copy cat.


Before
I get into this, check out what is a REAL opportunity and it's free!
Acme Phone Leads Fails The Common Sense Red Flag Test
The first red flag that came to mind when I was introduced to acme phone leads
was the owner, Tissa Godavitarne.
I remember him years ago from the Acme People Search scam.
Obviously his APS program has evolved a bit over the last few years, but in essence here is why it was a scam. You bought into his program with a guaranteed $125 payment in 24 hours by using his free Google campaign for GDI. (global domains international)
Sounds good right?
Wrong again.
What he didn't make perfectly clear is you had to reach $200 dollars to cash out which was next to impossible. 99.9% if not higher would never reach the payout. (one of the
oldest tricks
in the book folks)
OK, so knowing who this Tissa guy was, I thought (since it was recommended by someone I know), I'll check this out. Maybe Tissa has cleaned up his act.
Wrong again! Same old song and dance folks. When you land on the referral page you see a video by Tissa which makes the program sound like the best thing since sliced bread.
Not only does he insinuate numerous applications not available to standard members, (I'll get into this in a sec. extra $600!) but quite frankly IMO his presentation is a complete
misrepresentation.
Once you join as a free member, which gets you
nothing
, every single page in the members area emphasizes you need to subscribe (pay money).
There are no FAQs, or getting started tutorials etc. Just repeated
hype
with a link to pay the monthly subscription of $50 to subscribe.
And here's where it gets even worse. All you get for your $50/mon is ONE number you can only use to earn commissions from
ONE small business
either you solicit or choose to promote from the list of only 232 small local businesses as of the writing of this scam review.
If you want to generate leads for more businesses you have to buy more memberships at 50 bucks a month and you can't even buy them through your own referral link!
UNBELIEVABLE!
Listen folks, if you want to earn commissions generating phone leads for businesses through your online (or offline) activities, websites, Google ads etc. you can do that for free from numerous commission sites such as Commission Junction, Linkshare etc.
The only reason I even took a look at the program is because Joel Therion of GVO sent me an email. Tissa does promote GVO to the members so I see why Joel gave this a token promo. (why doesn't Joel comment in the forums...;)
I've spent quite a bit of time in acme phone leads members forums and talk about a lack of transparency! You'd of thought I was committing blasphemy for even asking questions which I stated I thought anyone I tried to refer would likely ask.
In just my first two days I saw several members banned for asking obvious questions of discrepancies with the promo videos and what they were reading in the forums.
Which brings me to another important point. Reading the "disclaimer" in the members area you will find statements that the videos etc are not to be taken as accurate.
What a crock!
Who do these people think they are!
What is really sad is members at the forums commented after someone was banned and called them names like Love Loser and Good Riddance etc.
And to beat it all,
Tissa the owner himself comments,
"My (and others') thoughts exactly." --copied and pasted from the Acme Phone Leads forums. (Nice owner huh?)
Dare I go on? All one has to do is Google Tissa's name and tons of scam reports and complaints are easily found.
How in the world do members think they are going to be able to recruit new businesses to participate in the offers if they do any research they will find a plethora of
negative history
on the site owner?
Stay clear folks. You can accomplish much more in this niche market without spending a dime.
BTW, the product is a phone lead phone # and platform, but the business is recruiting members at $50/month and earning commissions down 5 levels which makes this a MLM (multi level marketing) company.
Obviously Tissa is more concerned with earning income off members and instilling an atmosphere of recruitment than actually offering a valuable product.
Don't let him fool you,
that's where he makes his money, regardless if the members are successful with the product. Nuff Said.
Click to go from
Acme Phone Leads
scam alert to our internet scams page.
Please feel free to ask any questions or comment to this scam review below whether to agree or disagree.
Zac
Admin.Update
After just the first day our review of APLs is on page 1 at Google,(for APL Scam) which has caused the APL owner and members to come here to defend their opinion of this review and APL in general.
I permit all views as long as they use appropriate language.
Please keep in mind some of the comments below are reactions in the "heat of the moment" as it were.
I try and keep an eye on the comments here, if anyone reads anything over the top please give me a heads up.
Thanks,
Zac