Dare To Profit Online
by Helma
(Kingsville, Ontario, Canada)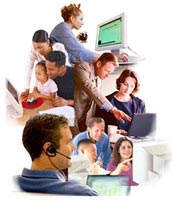 Team Work!
Love Working Online? Do It Profitably, and With Support!


You may have heard of WorldProfits, and seen their live webcasts online. What I didn't know until just yesterday is that they include EVERYTHING you could ever possibly need to work FULL-TIME online!
What I found interesting as well, is that they use PPC links, just a select few, as part of their marketing strategy as well. The next obvious thing I'm going to do, as a Silver member, is promote the Power Bar Club there.
Please take a good look at my new domain and my new online business!
Go To My Site Here
Join in and write your own page! It's easy to do. How? Simply click here to return to Network Marketing.