Earn Big Bucks and Look Good.
by Valentina Wilson
(London)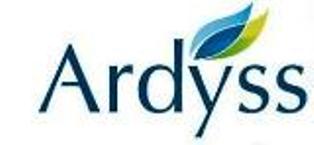 Ardyss International
One of the company?s product is Body Magic. It is a garment designed by an orthopedic surgeon to reshape the body. It has a lot of benefits especially for women whose figure has been altered by accumulated fats because of giving birth or by not eating a balanced diet. It is a cutting edge technology, an improved corset that is being used in earlier time to improve and reshape the women?s waist and figure.


The ?Body Magic? is so effective in reshaping the body and as the Ardyss international marketing tag line ?less three sizes?. It helps the users to reduce by three sizes and looks great in the garment. No need to take on a diet that makes the body weak to be able to wear your dream dress.
It also carries a long line of skin care products and nutritional products. One of it most famous nutritional beverage's is the Le'vive juice. Ardyss, Le'vive juice, combines five antioxidants, the world's most potent, superfruits: pomengranate, acai berry, noni, mangosteen, and goji. These fruits promote weight loss, lower blood sugar levels, lower cholesterol, defy aging, and prevent cancer.
Ardyss International business owners earn income, by retailing products and recruiting people. You achieve bonuses by reaching certain quota statuses. It teaches to recruit five partners and to help each of these five, find five more business owners. This is the Ardyss theme to building a residual income. You must keep an active account and be on the monthly autoship to be eligible for all the member advantages.
Join in and write your own page! It's easy to do. How? Simply click here to return to Network Marketing.