Fast JPEG Image Design Pack Lite
by Trajce Janev
(Macedonia)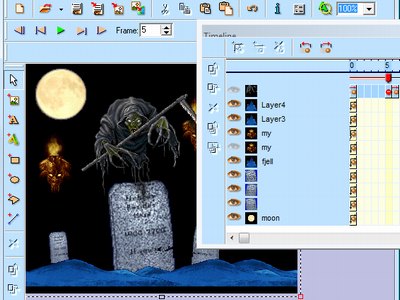 Version: 3.1


License: Shareware
Price: $19
Company: Trajce Inc
Program generates animated images, logos and banners for your Website. It has object-oriented interface which helps you edit graphics, work with texts, and use digital distortions like shadows, flushs, transparency as well as warp and transition. You can create animations from your personal images (JPG, GIF, BMP, AVI, ICO, PNG) and add 3D content and figures. The ready-to-use presets like banners, glyphs and styles, create the product even easier to use. When complete, project can be saved as GIF, AVI, JPEG, ICO, PNG or Bitmap picture.
http://trajce.mastersoftwaretools.com/stores/trajce/84842pgabout.html
ENJOY!
Join in and write your own page! It's easy to do. How? Simply click here to return to Get Paid Forums.