Free Ads, Leads & Traffic Email
by Zac
(Online)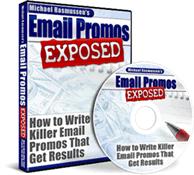 Free Email Video Course
I sent out an Email Campaign sometime back with the subject line, Free Ads, Leads & Traffic.


My open rate was an astonishing 33%! 3% is thought to be average with the type of opt in list I was sending out to.
Fact is it wasn't my list, I paid a fee to use a companies opt in list.
The list was highly targeted though, which does explain the high open rate. My category was multi level marketers.
Those that opted in the list stated they were interested in MLM.
More than likely most were already involved in a MLM business op.
Free ads and leads were just too interesting for most of them to pass up.
What shocked me was my click through was a dismal 1%! I couldn't believe it. A great open rate and an embarrassing click through.
Well, I wish I had watched the
free video course
I have on the site now, back then.
I think I'll post that email here with a before and after version and see what you all think.
Give me a day or two,
See you then,
Zac
Site Owner