I Set My Sights on Working from Home...Wanna Join Me?
by Pamela Cunningham
(Selden, NY, USA)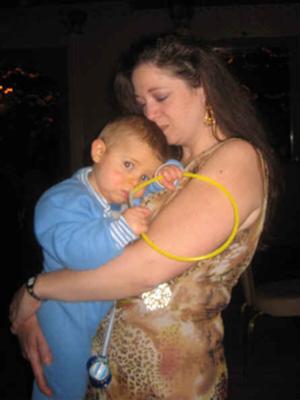 Join the PowerBAR Club and Work From Home
I already work from home for a great company that has home-sourced their local staff.


With the current state of the economy, I am always looking for more things to do online in the evenings and on weekends to supplement my current income and still keep my current creature comforts, (I love my bunny slippers LOL).
When I found the PowerBAR Club, I couldn't believe what I was hearing. When I listened to the recording of the very first Webinar call they did in September, I was floored (and outrageously Excited).
I wanted to tell EVERYONE about what I found and how this was going to change the internet as we know it. Nobody wanted to listen. It was still too new, and Free or not, it had the stigma "if it seems too good to be true it probably is" attached to it.
Thanks to some very supportive people I found HERE, I did not give up. I wrote a BLOG to get the word out to as many people that I could and I point everyone there before even giving them my referral link.
I feel that people should be as informed as possible before making any decision. Free or not. Anyway, the below text is from my BLOG.
I do hope you will read some more and then join me on this Amazing adventure. You won't regret it. I know I don't!
Excerpt from Blog...
Ok...I am not going to try to "sell" you on this program. It is really a no-brainer. I am just going to explain how it all works.
It's simple. Companies pay for advertising every day. They advertise on
TV, on the radio, in Magazines, and just about anywhere else you can think of, including the Internet.
Right now, you are bombarded with hundreds of "unsolicited" ads every day and are not getting compensated one bit for looking at them.
That can all change. The PowerBAR Club is the FREE Marketing tool for the money making program "The Bar" (which is also FREE and sometimes referred to as Invite5).
The way it works is really genius. You sign up (hopefully under me) for the PowerBAR Club and at the same time are automatically signed up for The Bar. When you sign up you set up your profile with all of your interests (things that you WANT to see advertising about).
Once you download the toolbar (The BAR) and the program goes into full launch (as of last night's webinar they advised it should be any day now) you will be able to click and view ads that are targeted towards you based on your interests and you will be paid for them.
Now, everyone KNOWS that you will NEVER get rich clicking on ads. Anyone that says you can is lying to you and is probably charging you for their program too.
The beauty of this program is by referring people to do what you just did, sign up, fill out the profile, download the BAR and click on ads you can make a substantial amount of money. You make money on all the people you refer and all the people they refer down seven levels.
Making life better one click at a time!
Pamela Cunningham
Moderator
Join me in The PowerBAR Club
My PowerBAR Club Blog