Looking for a NEW Paid Survey Opportunity? This is So Much More...
by Pamela Cunningham
(Selden, NY, USA)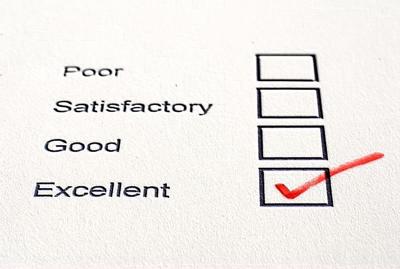 Great Paid Survey Opportunity
I think we have all signed up for a paid survey program at one time or another. You figure, well all I need to do is answer a few questions and I get paid for my opinion. Why not?


Well after signing up for more than one survey site and either screening out of more than my share of survey opportunities, or spending upwards of 40 minutes to an hour only to make $1 on the survey, I decided there had to be a better way. Guess what? There IS! It's called
The PowerBAR Club
.
Here's how it works (and YES it's THIS easy and ALL free!)
Step 1: Click on my
Link
watch the video and sign up (make sure you use a valid e-mail address for this part as you will get your account details sent to you and I e-mail my team members with all kinds of helpful tips and info)
Step 2: Sign into the PowerBAR Club site using your ID and password, watch the Getting Started Video and Download the appropriate Browser Toolbar (IE or FireFox)
Step 3: Click on the ads button on the toolbar to view the 10 "Training Ads" per day that are available from now until the Ad Exchange (that's the 10cent ads network) goes live (last update was sometime in December)
Step 4: Go to Perpetual Income Programs (PIP)and sign up for the PowerBAR Club Group. Add a comment with your name and PBC ID number. (then immerse yourself in all the incredible info on those pages as there are a LOT of helpful people already doing this you will learn a LOT)
And finally Promote this to EVERYONE. Build your team and help them build their teams. The pay structure on this opportunity goes down 7 levels!
Ok so now you are thinking, "I don't see how this is the same as Paid Surveys". You are right, this is BETTER! Once the Ad Exchange goes live and we can view actual ads from paid advertisers (10 cent ads) we will be
rating the ads (giving our opinion...you see it now?). I believe it will be on a star system 1 to 5 stars. So you view the ad for 10 seconds, rate it with the stars (don't quote me on that one but I think it is stars) and you just got paid. You can see the money on your toolbar immediately. And depending on how you are viewing the ads (from the widget on your website or blog or from the toolbar) you will make anywhere from 1-4 cents, in just 10-15 SECONDS!)
How easy is that? Better than any Paid Survey opportunity I have ever signed up for.
So now, do yourself a favor and say a quick thank you to whatever forces alligned to get you to this page. You are not going to believe what this program has in store. There are so many ways to earn money that Paid Surveys will be a thing of your past, believe me!
The most important thing I can tell you about this program is that you NEED to build a team. You WILL NOT get rich (or make a substantial income for that matter) by only clicking on ads. The "Power" of this program is in the 7 level pay structure.
The goal is simply this: Refer five who each refer five and so on.
Ok before you start suffering from information overload...get started at Step 1 and click my
Link
to join.
To see even more information about the PowerBAR Club, check out my Blog
I hope to see you on my team. All my team members have direct access to me through my personal e-mail so you are never alone in this!
Making life better one click at a time!
Pamela Cunningham
Moderator PBC Forum
Power Captain PIP
Join me in
The PowerBAR Club
My PowerBAR Club Blog
Leave a comment below if I can help you in any way.
Be sure to leave a comment when you join, so I can help you build your free powerbar club team right here!