ThankGodForEbooks.com
by Jeff Sohler
(Las Vegas, Nevada)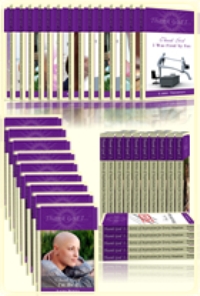 In a bold move to gain public awareness, the publishers of the Best Selling book Thank God I…® Volume 1 have made all 48 stories available as eBooks. Whether titles like "Thank God I Had Cancer", "Thank God I was Raped", "Thank God My Son Died", "Thank God I Was a Racist", "Thank God I Was Homeless" or Thank God I Got Diabetes, intrigue, offend or infuriate you… The messages contained in the stories are quite inspiring. If someone who is or has experienced one of these tragic events, is able to approach the material with an open mind, the shift in perspective can be very enlightening. These eBooks are available for FREE and can be downloaded individually, or for a limited time, all 48 stories are available in a single download.


Jeff Sohler: at ThankGodForEbooks.com.
Join in and write your own page! It's easy to do. How? Simply click here to return to Ebooks.