GUarnteed faster downline builder techniques and what the I5 and PBC is all about
by BILL FERMANO
(PHILA )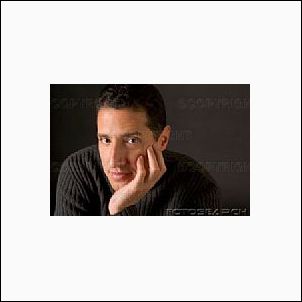 OK for those of YOU that feel this is some sort of a JOKE or scam or


whatever negative thoughts YOU have ! LET me say to YOU goodbye from any internet home business opportunity ! EVERYONE of YOU who joined YOU made money the minute you signed up YOU got Paid .25 cents !
IF you give up the frigging TV 2 hrs a day or other time wasting activities like playing games or just hanging out and chatting; guess what will happen when YOU use that Time to get referralls or one large ORG or Business ?
YOU will have what i have in 3 short months a FULL downline all 7 levels and TWO large ORG's one has 6000 members the other has 3000 and maybe 1 million or more the whole city of PHILA.
AND i have nmade MORE money with this company than one i was with two years !
MY adsense account i started in April of 09 only has made $50
NOW one important thing YOU all must do GET YOUR referrall links cloaked both the joini5 link and powerbarclub.com links !
Because a large % of people DO NOT like to be under someone else !
they can go to directlly sign up at powerbarclub.com or invite5.com
i did it with invite5 yeaterday was able to enter e mail and create password I do know they are changing things BUT whooaaaaaaa 1000's of people can join unreferred !
Powerbar club has it that you need refrrall ID or name of person to join but when i hit submit button to go where it says it shows hsted by PBC systems i dont know if anyone can join unreferred in PBC or not SO let's eliminate THE problem and GUARANTEE you 100% signups to those YOU contact !
GO to http://cjb.net enter your PBC URL and create a new name like this http://freehomejob.cjb.net ONLY thing is they show your page but then a full screen pop over somes up so tell people just skip this ad when they see that !
This service is best for our refer links becuse the way our URL's are set up with numbers 1st every place you go to promote that URL with will not allow it because it is NOT a webpage or website or blog !
YOUR PBC URL or invite5 URL is never shown in the address bar just the cjb.net short cloaked url !
I think that CJB.NET will disable your cloaked link if YOU never go back and login or register so make sure YOU register or at least go back n login to update your account or whatever they ask YOU to do !
NOW some marketing tactics SO YOU can get more referrals faster !
1st off focus more on large ORG's go to http://charitynavigator.org
briwse the A to Z list USE the E mail templates they gave US at PBC mebers area WATCH the DAMN VIDEOS on how to close big accounts !
REWRITE those pique interest E mails but keep them short those people are way to busy to read through a long message YOUR biggest largest post should be the $$$ they can generate sohighlight make it large as possbile without looking like a billboard font !
and the words under it absolutley no cost to you or members
and SEND that
E mail more than once !
ALSO they have the NEW E mails from the 500K club to send follow up e mails to the big companies USE them !
Rember YOUR the person who got them in it's your JOB to tell that comapny that they need to get there people signed up ASAP
so write an E mail message using the info at PBC in the training center or whaerever it is that shows what YOU must do !
NO they havent made an E mail message to send out to large ORG's or businesses that tells them what they need to do so IF any one here is good at writing and can keep it short like can ya help out send it to PBC support !
OK lets move on !
YOU need to figure out YOUR WHY? before YOU will acheive success in any thing online or real world bussiness venture !
WHY do YOU YOU want this ?
WHY do YOU want to make money at home ?
WHY am I NOT able to live ?
Also WHAT do YOU want ?
DO want just money ?
NO good not strong enough reason !
write down 3 things that YOU want and post them in here !
I'm not giving EX amaples BUT i sure as chit know know my why and What i really want besides money !
really one word F R E E D O M !
HEY think about what has happened not only in the USA but globally !
How many are broke and out of work right now ?
THEY are being suckered by scams and ponzi schemes because OF FEAR !
YOU want to see a CRIME that happend that i was involved in ?
Search Google for the words BUZZBOT SCAM RIPOFF
a total theft internet fraud was commited and HE still is doing again to 100's more !
2 years of time lost and $3000 CASH !
THANK YOU LORD above the day of OCT 19th that i found PBC !
MY prayers were answred and boy am i promoting every day everywhere i can !
I'm not stopping until i hit my goal already hit short term goal !
MYLONG term by end of this year is to make $500,000 a year then i have created wealth ! soon as get these two large ORG's signed up i'm there as was told by pat on webinar how much would i earn from an org that has 10,000 members ?
MY end would be $45,000 per month PLUS when tose people join to make money for themseleves and refer a few people it will go to the planet JUPITER ! LOL
IN short YOUR ship aint coming in untill YOU send that ship out to bring that cargo back to port to unload !
I know that as a fact because my bro in law was a dock worker the ships came in with cargo to be unloaded !
when there was no ships coming in he had no work !
de de de de de da dee de THATS ALL FOLKS
IF you want to join under me YOUR welcome too just rember I teach YOU duplication this is what creates succes YOU teach YOUR people the same things and it's good poison !
shoot me an E mail billyzeke@gmail.com